Welcome to Tan Oak Tractor Sales, Inc.
FEATURED TRACTOR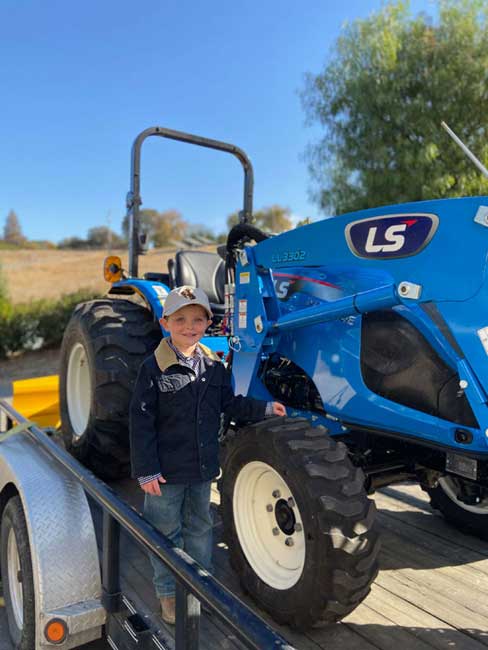 MT235 Compact Tractor
ECO FRIENDLY TIER4 "CLEAN POWER" ENGINE
35 Horse Power Range
Hitch Lift capacity 1,808 lbs
Hydrostatic drive/gear transmission
Front Loader Lift capacity 1,688 lbs
Comes standard with four wheel assist and front loader with bucket
Available quick attach front end loader
Choice of industrial, ag or turf tires at no additional cost
Can be ordered with a backhoe
FULLY FEATURED FOR ANY LARGE JOB
Click to view Tractor Specifications (pdf)
Call for all the Details
Tan Oak Tractor Sales, Inc is a proud dealer for LS Tractors. No one gives you more bang for your buck than LS Tractor. Compare features and you'll see it's about more than just price and horsepower. Our Honest Pricing philosophy means you get more of the features you want as standard equipment rather than having to pay extra for them as expensive options.
Check back often as we are always adding New LS Tractors, attachments, and implements.
Come see our equipment at 1386 Rossi Road. We share this location with Templeton Landscape Products.
Check us out and purchase your landscape products.